You look into those eyes and just melt with the love you feel for and from your best friend, baby, angel, love bug—whatever you whisper to them when you're nose to nose. So, how can you ever repay your pooch for the warm fuzzies they give you every day? Spoil them, of course! 
Food and Treats
Come on, when you want to be spoiled, what's the first thing you think of? Exactly, some sort of treats you don't always allow yourself. Since your little one can't have chocolate cake—chocolate can be fatal to dogs—go for something awesome they can have. Sweet potato, natural peanut butter, or small pieces of chicken or steak mixed in with their regular food will make them go crazy!
You can also stop at a boutique dog store and pick up some specialty treats to give after every cute thing they do!
Spa Day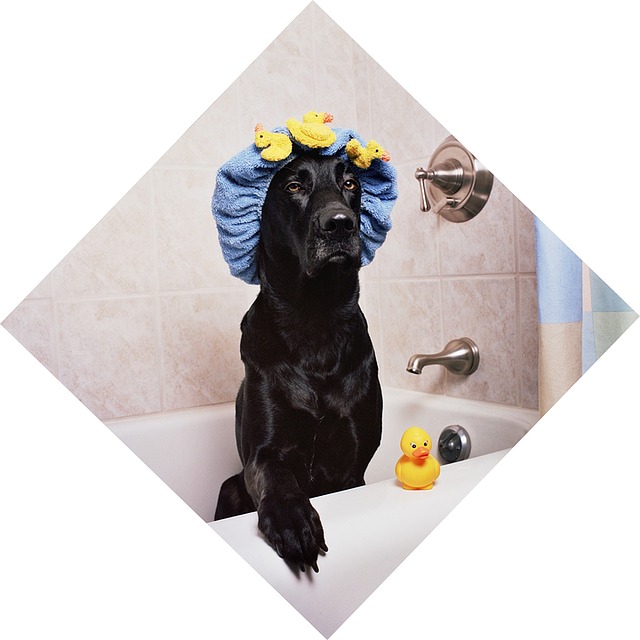 A day at the spa is a go-to for people, and we all know our dogs are often even more deserving of pampering than most people, right? Why not schedule an appointment at our beauty salon for your dog? At Barks N' Rec we have groomers available seven days a week because sometimes your dog needs to be spoiled on a Sunday. We use premium shampoos and coat conditioners, including hypoallergenic products. We even have a whitening shampoo for your snowy fluff ball whose coat is a little discolored.
A Dinner Date
Who better to go out to dinner with? Pick a restaurant that allows dogs and just enjoy your buddy watching all the people and other dogs. These restaurants normally bring out a bowl of water and have special items on their menu for dogs. You'll score even more points with this one if you let them put their head out the window on the way to and from the restaurant. 
A Designer Collar and/or Clothes
Your dog needs a collar to be safe should they become lost, but will any old collar do? No way! Most big-box pet stores offer a decent array of collars, but you're most likely to find an extraordinary one online or at a local specialty pet store. Find one that matches your pup's personality and makes them stand out in a crowd. 
While you're at it, don't forget the specialty tags. You can pick from tons of shapes and colors and get your information engraved in a personalized font.
Let's talk about clothes. The sky's the limit here and we don't believe anything is too over the top for your dog as long as they're comfortable and safe. Do you want matching monogrammed sweaters? We think that's great. A different colored raincoat and hat for each day of the week? Perfect. If your dog dresses better than you and you're good with it, so are we.
Doggie Day Care
Image by Katrin B. from Pixabay
Why should your very best friend in the world be left home alone and bored all day long? Our doggie day care offers fun-filled days spent playing and frolicking with other spoiled dogs under the supervision of really fun attendants who just happened to be trained in any kind of dog emergency possible. 
Five-Star Accommodations
When you're leaving town, your baby needs to be spoiled more than ever. At Barks N' Rec, our dog hotel will make sure your pal barely misses you while you're gone. During the day, they'll be occupied with hours spent playing in a friendly pack of happy dogs. At night, they'll go to their private quarters and sleep on their own cot with a fuzzy fleece blanket. 
We offer flexible check-in and check-out times, complementary medicine administration, and live web-cam access. We always have people working who are CPR certified and first aid trained. Also, included? All the TLC your pooch can handle!
Contact us with any questions or to make a reservation for our grooming department, doggie daycare, or our dog hotel. We can't wait to hear from you!